Colourfun
An annual event at Loxton Primary School is our Colourfun!
An exciting obstacle course is set up on the school oval and students take delight in running around the course, all the while being covered in Colourfun powder and water. Tickets will be available from the school front office in Term 4, we will notify familes and the community on our website and facebook page when they become available. Tickets are $15.00 each and include a free fruitbox after completion of the course. There will be three time slots to choose from.
Little Vibes will again be supporting our fundraiser with t-shirt printing. Further information will be available shortly.
This is the major fundraising event for the school each year.
Staff, students and families take pride in organising and running this event for our students and the wider community.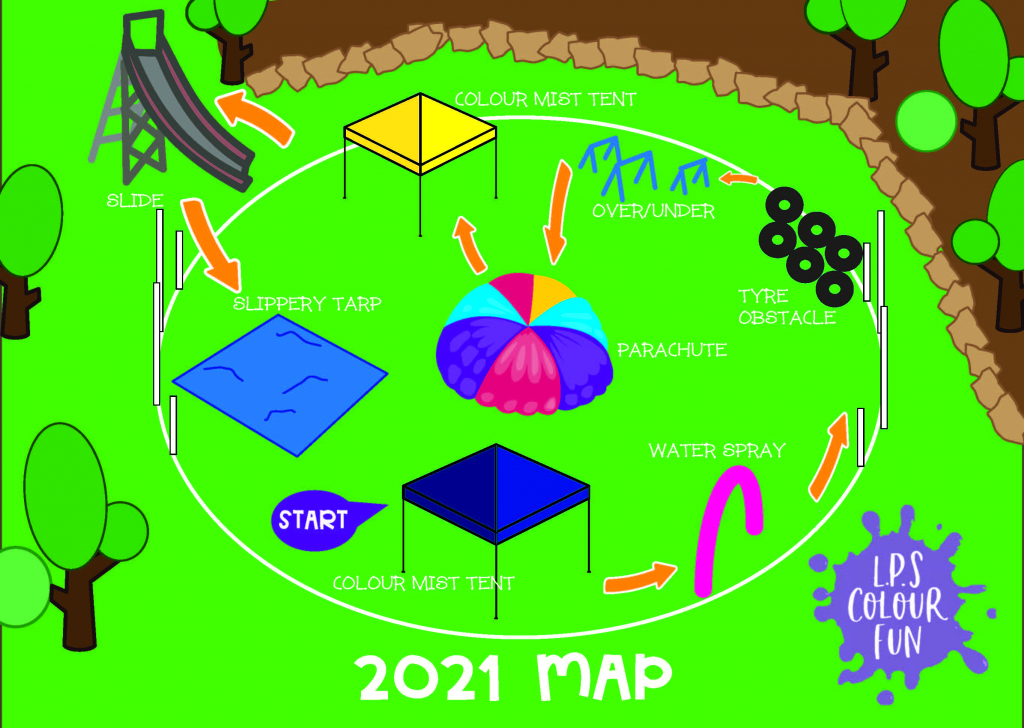 The 2021 Colourfun will be held on Friday October 22, 2021.